Contact All Fix Plumbing Brisbane
Contact us now
Call a qualified plumber in Brisbane
24/7 on
0414 710 383
for Brisbane plumbing services when you need them most.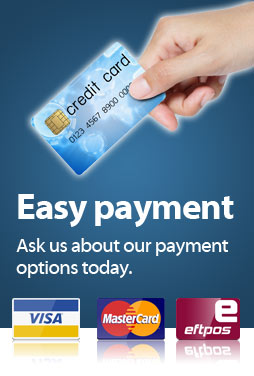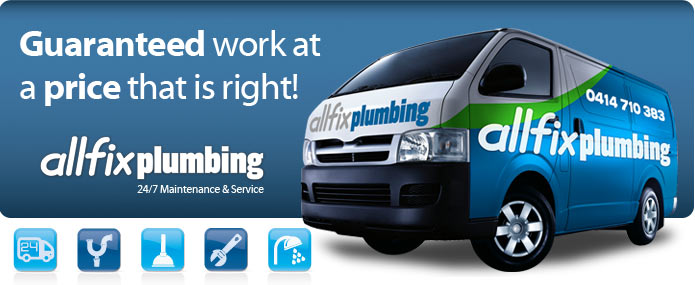 Call All Fix Plumbing Brisbane Services

24/7.
for all of your hot water and emergency plumbing services
Why Choose All Fix Plumbing Brisbane:
All Fix plumbing Brisbane is a fully qualified plumbing service that specialises in providing quality plumbing repairs and service to the Brisbane area. We also offer an emergency plumber service for blocked drains, burst water pipes and hot water systems. As fully qualified and licensed plumbers we can handle any type of plumbing job including toilet and cistern problems.

All Fix plumbing also specialises in any type of plumbing installation including bathrooms, washing machines, dishwashers, fridges and laundries. Anything that needs to be connected to the water supply in your home will need the expertise of a fully qualified and licensed plumbers Brisbane. We have over 25 years of experience in the plumbing industry and are proud to provide a quality service to Brisbane residents as part of our ongoing commitment to excellence in plumbing. We work alongside some of Brisbane's finest tradesmen on construction sites and new homes.
Experts in blocked drains.

We are experts in drain clearing, blocked stormwater drains, leaky pipes and are the number one drain cleaners Brisbane. Based on Brisbane's northside All Fix  plumbing is able to service and maintain a large amount of properties in the local area. We use only the finest materials and visit your home to take care of your plumbing problems with a fully stocked van that has all of the parts and pieces we need to carry out most work on site.

Mobile plumbing service.

Our team of plumbing expert's are ready and capable of repairing and/or installing most plumbing installations that we come across on a daily basis. If there is an unusual part or a non-standard plumbing fitting that is required in order to carry out a repair or service an existing installation, we will source that part whether it be a tap-fitting or a pipe and deliver it and install it in your home at the best possible price.

We are also available to do drain inspections and general plumbing inspections in order to make sure that you are not paying excessive water bills, which can be a result of a leaky tap or a subterranean leak which may not be visible to the eye. We can inspect your drains and discover the cause of the problem which is usually tree roots which have grown into the drain which is causing water to flood the area. In most cases we can fix the blocked drain on the spot and get the water flowing again without any problems.
Emergency Callouts | Evenings & Weekends | Fixed Time Appointments
Free Quotes | Senior Discounts | Upfront Pricing | Guaranteed Work
All Fix Plumbing Brisbane provides the following services:
At All Fix, we cater to all your plumbing needs – inside the home, and out. From bathroom, kitchen and laundry issues like blockages, leaking taps and whitegoods and hot water systems installation – to outdoor emergencies like gutter and downpipe replacement, burst pipes and sewerage problems. No matter what your situation or emergency, one of our local Brisbane plumbers can meet you anywhere at any time.
Bathroom, laundry and kitchen issues
Fixing and replacing damaged water pipes
Installing water systems
Installing tempering valves
Fixing minor (and major) drips or leaks or burst pipes
Drainage repairs and replacements
Blocked toilets and sinks
Gutter and downpipes replacement
Storm damage repairs
Dishwasher, washing machine and whitegoods installations
All Fix Plumbing Brisbane, 24-hour emergency services

All Fix Plumbing offers a 24-hour emergency plumbing service Brisbane wide. No matter what the problem, our plumbers are here to get it sorted night and day.

At All Fix Plumbers, we specialise emergency plumbing callouts. We're available 24 hours a day, seven days a week, to handle any plumbing problem in the Brisbane area. Feel free to call us with any of your plumbing problems as we are here to help no matter how big or how small – we're here to help.

No job is too big or small. Call us today for an obligation free quote or to book an appointment.

Save money on plumber's bills

Save money on gas hot water systems and emergency blocked drains. We are Brisbane's local commercial and domestic plumbing and water solutions. Check out our reviews from happy customers, and call for an obligation-free quote today!


We supply, deliver and install all parts to provide a professional plumbing service to the Brisbane Northside, Southside and surrounding suburbs. We're more than just tradesman, we're highly qualified experts, specialized in all facets of plumbing and water services.


If you need plumbers in Brisbane call us today!