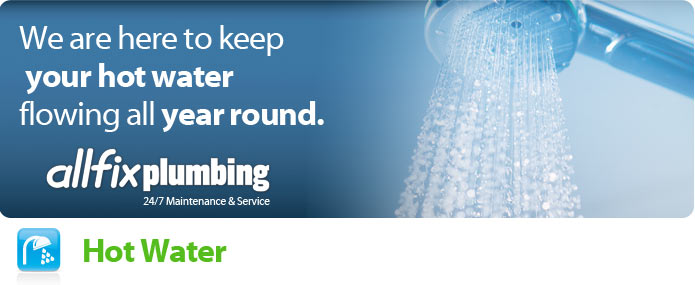 Hot Water Systems
We do all types of hot water system repairs and new installations Allfix Plumbing Brisbane also can check your system to see if it is running at its optimal level.

---
Hot Water System Breakdowns and Repairs
Allfix Plumbing work on all different types of hot water systems. We will quickly diagnose and recommend how to fix. You will receive a free quote that includes both our labour and parts so you know what to expect.

---
Installations
If you have had enough of running out of hot water mid shower and your hot water system is counting down its last days, we can recommend what whould be the best option as a replacement to suit your requirements. We install the perfect hot water system that will cater for your needs (and with your future in mind).

---
Heat Pump Installations
A heat pump is a another great way of using renewable energy to heat up the water. Heat pumps use approximately only 1/3 of the energy of a traditional electric water heater.

Some of the many benefits of a heat pump:
Massive savings in hot water related expenses over the long term
A heat pump produces between 3 - 5 times the amount of renewable energy than electricity required to power the unit.
Environmentally friendly hot water option
In extreme cold, an electric assist is activated to ensure the water stays at the desired temperature
No roof space or panels needed