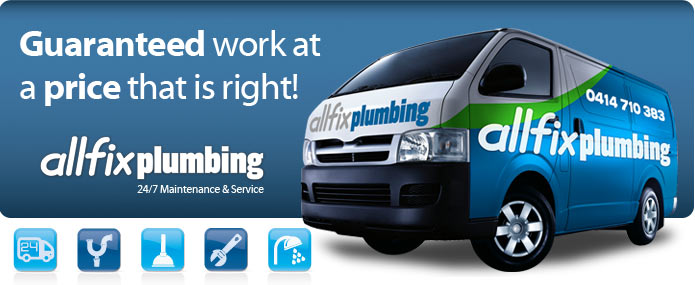 Plumber Wooloowin

Have you checked your gutters lately, chances are that your gutters are stuffed full with leaves and branches.  This is not only going to affect your gutters but your house could become leaky and the ceilings and interior could be destroyed.  Get a Plumber Wooloowin to come over and inspect your plumbing and guttering today.  Allfix Plumbing offer instant free quotes with no obligations and with years of experience working as a  Plumber in Wooloowin.

If it's a blocked drain, a leaking tap, a rusty old hot water heater, a burst pipe, blocked sewerage mains we have the necessary experience and qualifications to do the job right, on time, first time and every time.  We also offer a twenty four hour emergency plumbing service Wooloowin and surrounding suburbs for those unfortunate time when you need a plumber right away! 

I the event of a plumbing emergency, it is always a good idea to know in advance to know where the shut of valve is for your water supply to the building or house.  Knowing where valve is located and how to use it could save you potentially thousands of dollars.