Contact Allfix Plumbing
Contact us now
call a qualified plumber
24/7 on
0414 710 383
for Service when you need it most.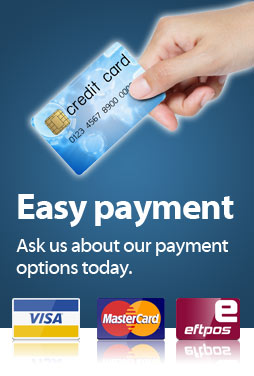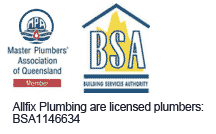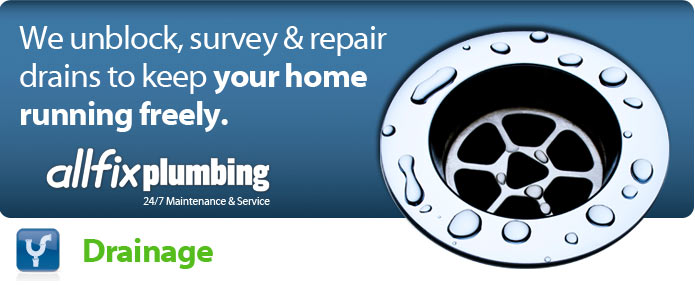 Pipe Unblocking Brisbane
We do unblocking, surveying and repairs of your clogged drain. Allfix Plumbing is fully equipped to pinpoint and rectify any stubborn blockage problem, from clearing blocked sinks, unblocking external drains, and removing major obstacles such as trees or tree roots.
---
Drain Blockages & Pipes:
All Fix Plumbing Brisbane can deal with any blocked drains Brisbane and unclog toilets, baths, blocked sinks, blocked pipes, and showers. We have the equipment and knowledge to get you up and running quickly because we are the blocked drain specialists.
---
High Pressure Jetting:
High pressure water jetting is used to remove stubborn and inaccessible blockages. A Jet Rodder is capable of blasting away most blockages in drains or pipes in Brisbane. This is a much more cost effective way of unblocking a drain or pipe as it doesn't involve expensive pipe relining. In most cases the high pressure jet rodder will blast away any debris or blockage that is clogging up the pipe.
---
CCTV Surveys Brisbane:
We carry CCTV surveying equipment to do full surveys of your drains, for new house purchases or faults in your drainage system. We create a report of our findings, including a DVD, detailing any faults and recommendations. Should we find faults, we can recommend the best option.
---
Tree Root Removals:
Sometimes drain problems can be from tree roots finding their way into your drains. We have root cutting equipment to fix this problem quickly and effectively so your blocked up drains flow again. Once roots are gone, we can provide permanent drain repairs to both repair and prevent the problem from happening again.
---
Excavation:
When drain repair is not possible, sometimes excavating or renewing is. When we dig down to renew your drains, we respect your property and do so with minimal disruption.
---
Drain Replacement:
A blocked drain in Brisbane can be a home owners worst nightmare, and can be one of the most frustrating and inconvenient plumbing problems you can ever be faced with. If required we will replace the damaged pipes.